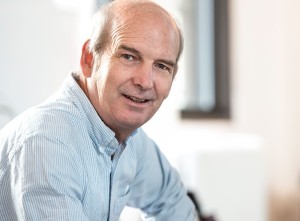 Here's my story…
Scott Currie brings 30 years of motion picture and broadcast video production experience to your table. Born and raised in Philadelphia, Scott adds a wealth of cutting edge technical knowledge and distinctive expertise to the production team.
Scott has served as production and location manager for over 1000 national and regional television commercials.
Since 1987, Scott has worked on over 24 large scale feature films in capacities from Production Assistant to Supervising Producer. Several notable films on which he worked include Jonathan Demme's Philadelphia, Terry Gilliam's Twelve Monkeys, and M. Night Shaymalan's Wide Awake, and Greg Hoblit's Fallen.
Scott's principal asset to any production is his skill and expertise with script breakdown, scheduling, budgeting and production execution. In addition, Scott has extensive, hands-on experience guiding films through the post production and theatrical distribution. Scott served as the Theatrical Distribution Manager on both 13th Child and Malevolence, and Post Production advisor on smaller films such as Blur.
Scott has also made a mark in the business video world. With SBK Pictures Inc., he produced several fund raising films for the University of Pennsylvania, Villanova University, promotional films for the legal firm Morgan Lewis, promotional video for financial software giant, eMoney Advisor and The Wharton School of Business.  Recently, with Tribe Pictures, LTD, Scott produced 9 videos for world wide accounting firm, KPMG and a fund raising film for Washington and Lee University.
Since 2006, Scott has also serviced the live event industry. As Producer/Director he has worked with PWP Video and Ed Slott & Company on quarterly, hotel ballroom-based live events involving audiences ranging from 200 to 600 people. In addition, Scott also helped develop and execute live events for GDF/Suez, the world's largest producer of non-nuclear energy and live events the Financial Independence Group.